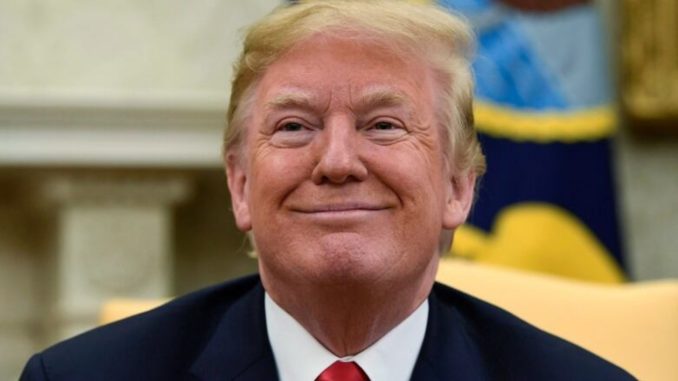 Q3 has come to a close and Presidential campaigns are reporting how much money they've raised over the past three months. Generally, campaigns see a decline in money raised from Q2 to Q3, but a few candidate have bucked that trend. In this article, I'll tell you which Presidential candidates raised the most money in Q3.
Q3 Fundraising Totals
Candidates not listed have not released their fundraising numbers. They have until October 15 to do so.
President Trump's fundraising numbers are staggering and should start to strike some fear into the hearts of the Democratic Party. Eric Levitz of New York Magazine noted that over a similar time period in 2011, Barack Obama only raised $70 million.
Bernie Sanders was one of the first Democrats to release fundraising numbers. It's easy to see why. Sanders saw a $7.2 million increase in fundraising from Q2 to Q3 and posted the highest quarterly fundraising total of any Democrat thus far. The money was raised from roughly 1,400,000 donations at an average of $18 per donation.
Additionally, the Sanders campaign is set up for long-term success. 130,000 have pledged monthly recurring donations, and 99.9 % of Sanders donors can donate again.
Former South Bend Mayor Pete Buttigieg posted another strong fundraising quarter. However, his $19.1 million was $5.7 million less than his $24.8 million haul in Q2. The Buttigieg campaign says the money raised came from 580,000 total contributors at an average of $32 per donation.
California Senator Kamala Harris had another solid quarter. Although her total pales in comparison to that of Sanders and Buttigieg, Harris Campaign Press Secretary Ian Sams notes the consistency in her fundraising totals. Harris has raised $12 million, $11.8 million, and $11.6 million in Q1, Q2, and Q3 respectively. Harris had an average donation of $34.
About two weeks ago, Senator Cory Booker delivered an ultimatum to his supporters: help me raise $1.7 million over the next ten days or I'll have to drop out. It worked. Booker raised $2.1 million over the last ten days of Q3. As a result, the campaign will be hiring forty employees over the next six weeks.
Seriously, MSNBC?
MSNBC's inability to create accurate graphics has been well-documented, and it didn't take long for the left-leaning cable news outlet to inaccurately report Q3 fundraising totals.
Take a look at this segment today from MSNBC:
Bernie raises $25.3 million, more than anyone of any Qtr.

MSNBC can't handle it.

On-screen graphic shows $24.3 million

Talking head says, "24 million"#MSNBCisFOXNEWS pic.twitter.com/ntTuan8B4a

— Working Class 👩🏿‍🏫 👷🏼‍♀️ 👨🏻‍🍳 👨🏽‍🔧 (@net_enforcer) October 1, 2019
Did you notice the three errors?
Bernie Sanders raised $25.3 million in Q3.
Bernie Sanders raised $18.1 million, not $18 million, in Q2.
Pete Buttigieg raised $24.8 million, not $24.9 million, in Q2.
Three of the four numbers in their graphic are inaccurate. Oops!
We'll continue to update this article as more campaigns release their Q3 fundraising numbers.