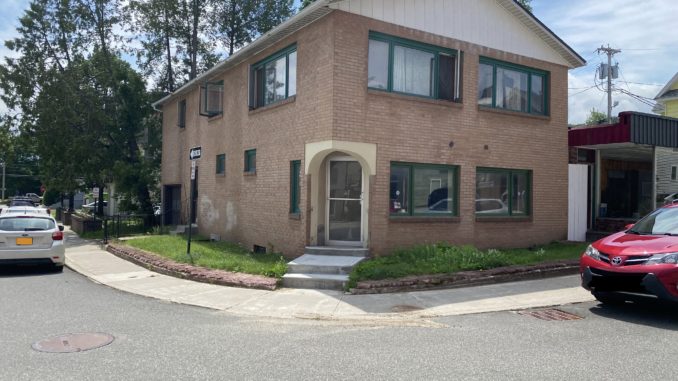 In March, the Village of Saranac Lake approved the development of a crisis pregnancy center in town. It would be the first center of its kind to open in the Adirondack Park. The Adirondack Pregnancy Center has stated they have adopted Heartbeat International's Commitment of Care And Competence.
The relationship with Heartbeat International raised red flags for pro-choice members of the community. Heartbeat International is a staunchly anti-choice organization which distributes anti-abortion propaganda to its affiliates. The false information is then used by crisis pregnancy centers to deter women from having abortions.
For an example of the false information centers like the Adirondack Pregnancy Center give to women, check out the 8:20 mark of John Oliver's exposé.
One local organization fighting to stop the development of the Adirondack Pregnancy Center is the High Peaks Democratic Socialists of America (DSA). This Chapter's region covers much of the Adirondack Park, and they're fighting to keep crisis pregnancy centers out of the area.
In their official position statement, High Peaks DSA called on the Village's Development Board to "take all available evidence on the unethical behavior of CPCs into account" and reconsider the decision to approve the center.
Another resident opposed to the crisis pregnancy center launched a website, saranaclakepregnancycenter.com, in an effort to direct women to real healthcare facilities in the area. The website also contains a list of resources that shine a light on some of the deceptive practices crisis pregnancy centers use on women.
It's unclear whether or not the Village will reconsider its decision, but local activists see hope. After the meeting to approve the center, Board Member Donna Difara told a local resident speaking out against the center, "We will win eventually."