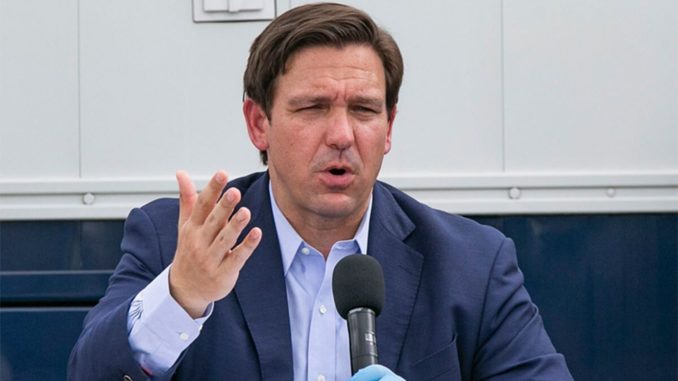 Florida Governor Ron DeSantis
DeSantis claimed:
"This particular pandemic is one where, I don't think nationwide there's been a single fatality under 25. For whatever reason it just doesn't seem to threaten, you know, kids.

And we lose in Florida between five and 10 kids a year for the flu. This one, for whatever reason, much more dangerous if you're 65 and plus than the flu, no doubt about that, if you're younger it just hasn't had an impact. So that should factor into how we're viewing this.

I think the data on that has been 100% consistent. I've not seen any deviation on that."
A quick glance at data from the Center For Disease Control (CDC) proves this claim is false. As of April 10, eight Americans under the age of 25 had died from confirmed coronavirus cases.
This isn't the first time Governor DeSantis has gotten it wrong on COVID-19. In mid-March, DeSantis refused to close Florida's beaches even as coronavirus was spreading. Fortunately for Floridians, local leaders have stepped up and closed beaches even as DeSantis fights a blanket closure in the courts.
As the outbreak continues to spread, it's important for elected officials to be accurate with the facts and proactive in their response. Governor DeSantis is failing on both fronts.