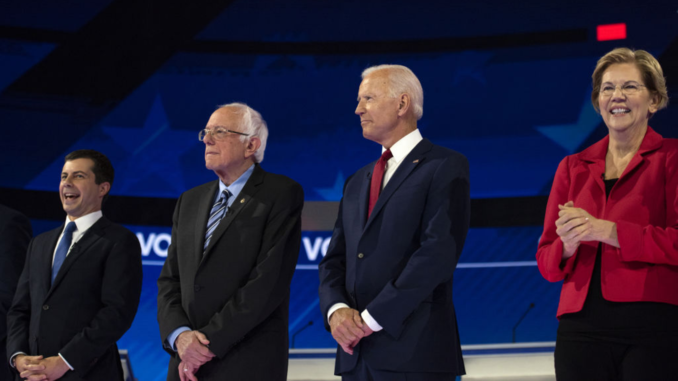 Twelve Democrats took the stage in what was arguably the most important debate of the primary. The October Democratic debate was one of firsts:
It was the first debate where Senator Elizabeth Warren shared co-frontrunner status with Joe Biden.
It was the major public appearance of Senator Bernie Sanders after his heart attack.
It was the first time we saw twelve (read: too many) candidates on the same stage.
So, who do you think won the debate? Vote in the poll below. Poll closes at Midnight.
The poll has closed! Based on the results of this poll, Andrew Yang won the debate.
Who Won The October Debate?
Andrew Yang (59%, 889 Votes)
Bernie Sanders (23%, 346 Votes)
Pete Buttigieg (11%, 168 Votes)
Elizabeth Warren (5%, 74 Votes)
Tulsi Gabbard (1%, 13 Votes)
Joe Biden (1%, 8 Votes)
Amy Klobuchar (0%, 4 Votes)
Beto O'Rourke (0%, 2 Votes)
Julián Castro (0%, 2 Votes)
Cory Booker (0%, 2 Votes)
Kamala Harris (0%, 1 Votes)
Tom Steyer (0%, 0 Votes)
Total Voters: 1,509

Loading ...