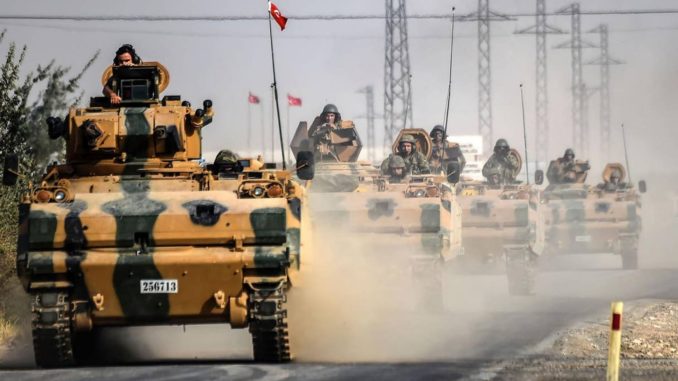 President Donald Trump's sudden decision to withdraw troops from northern Syria turned a lot of heads and led to a lot of backlash from both Democrats and Republicans. Senators Bernie Sanders and Elizabeth Warren both called Trump's actions "reckless", while Senate Majority Leader Mitch McConnell pressed Trump to immediately reverse his decision.
It didn't take long for Trump's critics to be proven right. Just a few hours after Trump's announcement, Turkish troops launched a ground offensive against Kurds occupying the area. Turkish forces have continued their assault and are mover deeper into the region.
Trump awkwardly tried to defend his decision by stating, among other things, that the Kurds didn't fight alongside the United States during World War Two — which is misleading at best.
Just two weeks before Trump's decision to withdraw, the Kurds took down some of their defensive outposts and withdrew some troops from the region as part of an agreement that was supposed to establish a "safe zone" along the Syria-Turkey border.
Ten civilians have already been killed by Turkish forces, while thousands of others on both sides of the border have fled from the region. The United Nations has stated that roughly 1.7 million lives are now in danger as a result of Turkey's military action.
The European Union has urged Turkey to end its operation in the region.
We'll continue to update this article with more information as it comes out.
Do you agree with Trump's decision withdraw troops from northern Syria? Let us know in the comments section below.