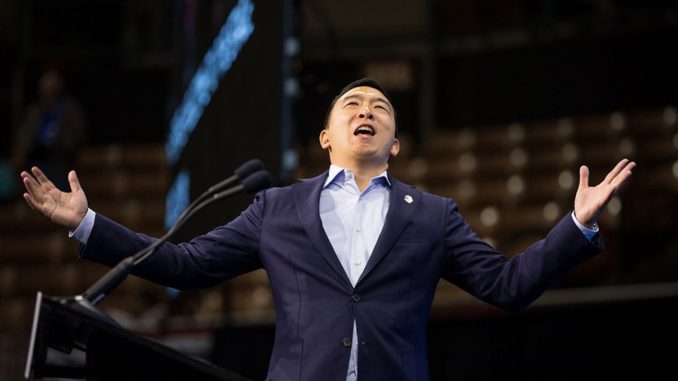 Following the third Democratic primary debate, we conducted a straw poll to see who viewers thought had the best performance. Based on the results, two candidates stood apart from the rest of the field: Andrew Yang and Bernie Sanders.
Here are the final results:
Andrew Yang started the night on an interesting note, pledging to give $1000 / month to ten families to demonstrate the viability of his Freedom Dividend policy. Progressive political commentator David Pakman said that Yang's performance was his best to date.
Despite a sore throat, Sanders hit his main points, especially on healthcare. Sanders's Medicare For All bill was the topic of discussion for approximately the first thirty minutes of the debate. Throughout the debate, other candidates like Senator Kamala Harris and Former HUD Secretary Julián Castro complimented Sanders for the work he did to advance Medicare For All.
Perhaps the funniest moment of the night occurred when Joe Biden accidentally referred to Sanders as "the President."
Other post-debate polls showed similar results to ours. Sanders won the NJ.com straw poll with Yang finishing a distant but formidable second. Yang dominated a poll posted by Drudge Report.
Elizabeth Warren also had a strong debate, which earned her first place in the Daily Kos post-debate poll. Yang and Sanders finished second and third respectively. It should be noted that many Sanders supporters have abandoned Daily Kos after one of their former editors repeatedly smeared Sanders Campaign Co-Chair Nina Turner.
A scientific poll of college students found the Warren, Sanders, and Yang had the best performances overall. That same poll found that plurality of respondents support Bernie Sanders for the Democratic nomination.
Will Anything Change?
It's too soon to tell if the debate had any significant impact on the opinions of voters. A poll conducted by Ipsos found that Warren expanded her pool of potential voters. Conservative pollster Rasmussen has conducted a post debate poll and is releasing the results on Monday. Scott Rasmussen says that there aren't any significant changes.
Do you think the debate will change the state of the race? Leave a comment below!