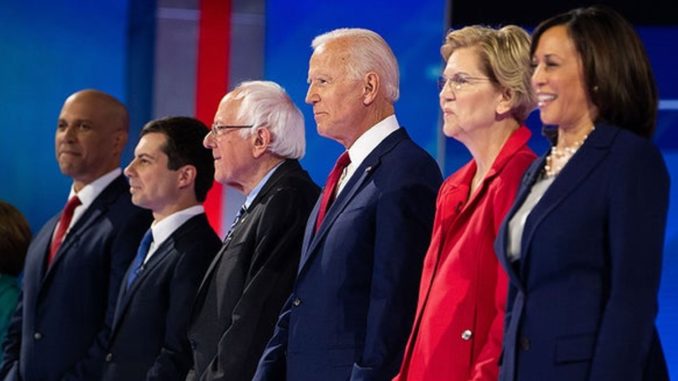 The next Democratic primary debate is slated to take place on October 15, 2019. However, since eleven Democrats have qualified for the next debate already, it may become a two night event. In this article, I'll tell you about which Democrats have qualified for the next debate.
List Of Democrats Who Have Qualified For The Next Debate
Former Vice President Joe Biden
New Jersey Senator Cory Booker
Former Mayor Pete Buttigieg
Former HUD Secretary Julián Castro
California Senator Kamala Harris
Minnesota Senator Amy Klobuchar
Former Texas Representative Beto O'Rourke
Vermont Senator Bernie Sanders
Billionaire Tom Steyer
Massachusetts Senator Elizabeth Warren
Businessman Andrew Yang
Additionally, two candidates have already reached the donor threshold, but haven't reached the polling threshold (at least 2% in four DNC-approved polls).
Those candidates are Hawaii Representative Tulsi Gabbard (two qualifying polls) and Author Marianne Williamson.
No other candidate has reached the fundraising or polling qualification threshold. If they can't qualify for the October debate, expect many candidates to drop out. It's likely that the qualification standards will get tougher following the next debate.
The debates haven't had a significant impact on the polling, except for a short-term bump for Kamala Harris. She quickly lost that bump following the second debate, and her campaign hasn't recovered since.
Do you think Tulsi Gabbard will qualify for the next debate? Comment below and let me know!