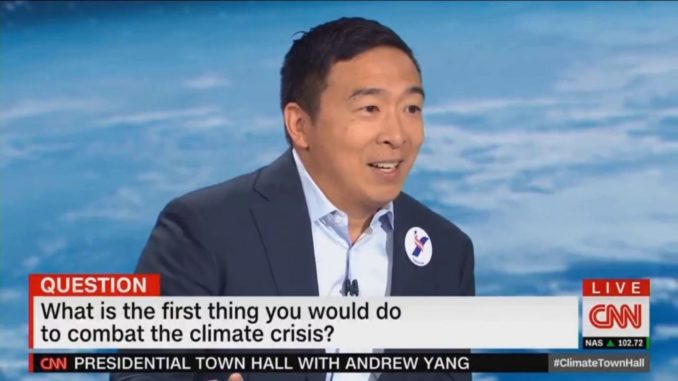 Andrew Yang was the overwhelming winner of our Climate Town Hall Marathon Flash Poll. Of the 14,164 respondents, 9237 voted for Andrew Yang. Bernie Sanders finished a distance second with 4304 votes. No other candidate came close.
Final results: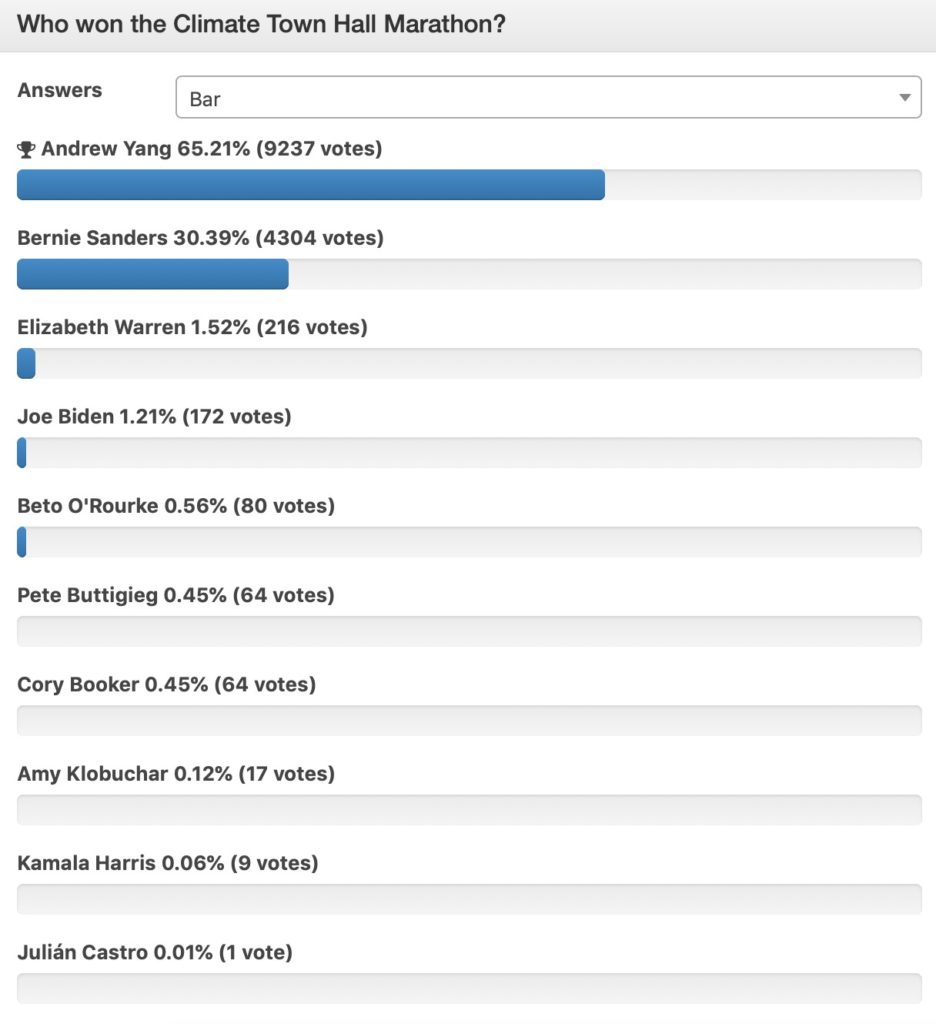 Yang's performance was clearly well-received, and based on some of the comments on our poll, he converted a few voters too. Despite a strong performance, Yang's climate plan receives a C+ from Greenpeace, an organization working to promote solutions to climate change. Many point out that the relatively low grade stems from Yang's support for nuclear energy, which Greenpeace calls "dirty, dangerous and expensive." Yang also slipped up when he said that the Green New Deal would ban commercial air travel, a lie being spread primarily by right-wing media outlets.
Yang started out as a marginal candidate running a campaign to promote universal basic income. However, his support is increasing. He's jumped to sixth place in the polls and easily qualified for the September Democratic debate.
For a full summary of Yang's night, check out CNN's summary of the Climate Town Hall marathon.
---
Thank you to everyone who made our first flash poll a huge success! More than 14,000 votes in just 12 hours is an incredible response. We'll work out some minor technical issues and come back with more flash polls in the near future.