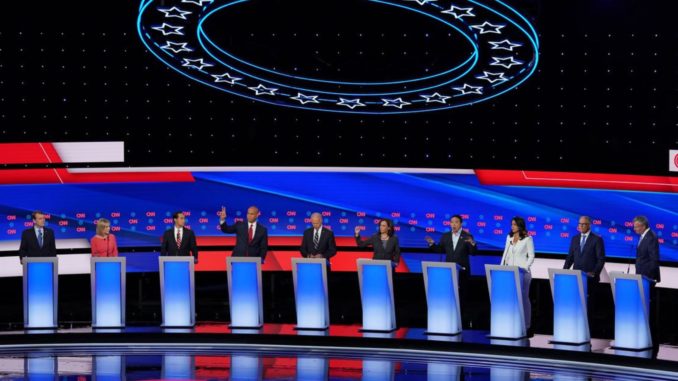 On Wednesday September 4, CNN held a seven hour climate town hall marathon. The event included ten individual town hall sessions with Democratic Party primary candidates.
The event included Julián Castro, Andrew Yang, Kamala Harris, Amy Klobuchar, Joe Biden, Bernie Sanders, Elizabeth Warren, Pete Buttigieg, Beto O'Rourke, and Cory Booker.
The polls are closed! Andrew Yang is the clear winner with more than 65% of the 14,164 votes. Here's the analysis.
[yop_poll id="1″]