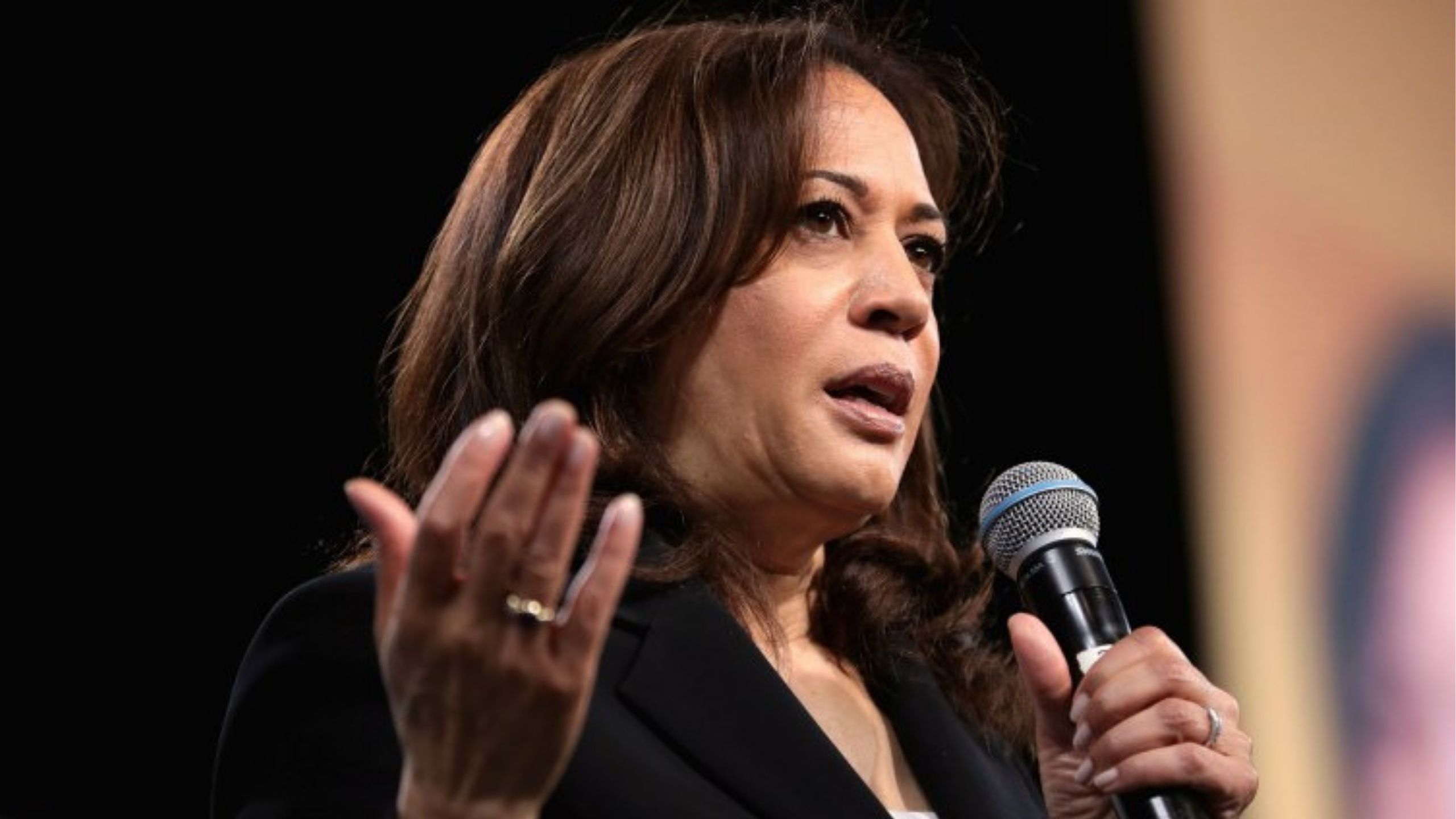 Kamala Harris is quickly losing the ground she gained following a stellar June debate performance. Harris saw her aggregate polling average jump from 7% to as high as 15.2% in early July, according to Real Clear Politics.
However, that newfound support quickly dissipated in the weeks following the debate. Harris is now polling at 9.3% on aggregate.
Why? Kamala Harris didn't have a great debate. In fact, she had the worst debate among the top five candidates. Voters had improved opinions of Biden, Sanders, Warren, and Buttigieg immediately following the July debates. That wasn't the case for Harris.
30% of voters said their opinion of her worsened following the debates, while only 25% said it improved.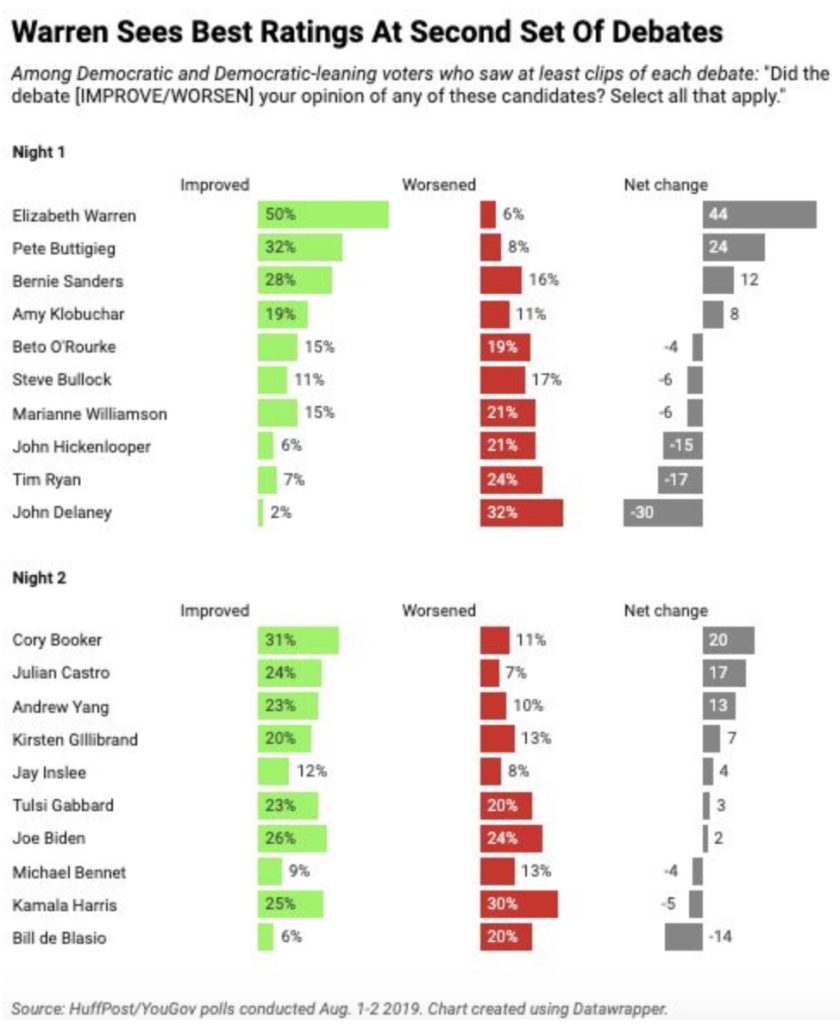 The cause of such negative opinion was almost certainly the exchange between Kamala Harris and Tulsi Gabbard, who strongly criticized the record of the former California prosecutor.
How Has This Translated To Recent Polling?
A series of polls released on the week of Sunday August 4, 2019 show Kamala Harris is quickly losing ground in the 2020 Democratic primary.
Since July 2, she's fallen 13 points in Quinnipiac's national poll. Over that same period, Joe Biden has seen his support increase by 10%, while Elizabeth Warren has seen a 7% surge. Harris currently sits in fourth place at 7%, just two points ahead of Pete Buttigieg.
Kamala Harris doubled her support (from 6% to 12%) in Morning Consult's weekly tracking poll immediately following the first round of debates. On July 7, Harris was polling at 14%. Since then, she's fallen back down to 9% nationally, just three points ahead of Pete Buttigieg.
What should concern Kamala Harris and her supporters even more is her lack of support in early voting states. According to Morning Consult's poll, Harris only has the support of 8% of the voters in early states — Iowa, New Hampshire, South Carolina, and Nevada. She's currently only two points ahead of Tom Steyer, a billionaire planning to spend $100 million of his own money in the Democratic primaries.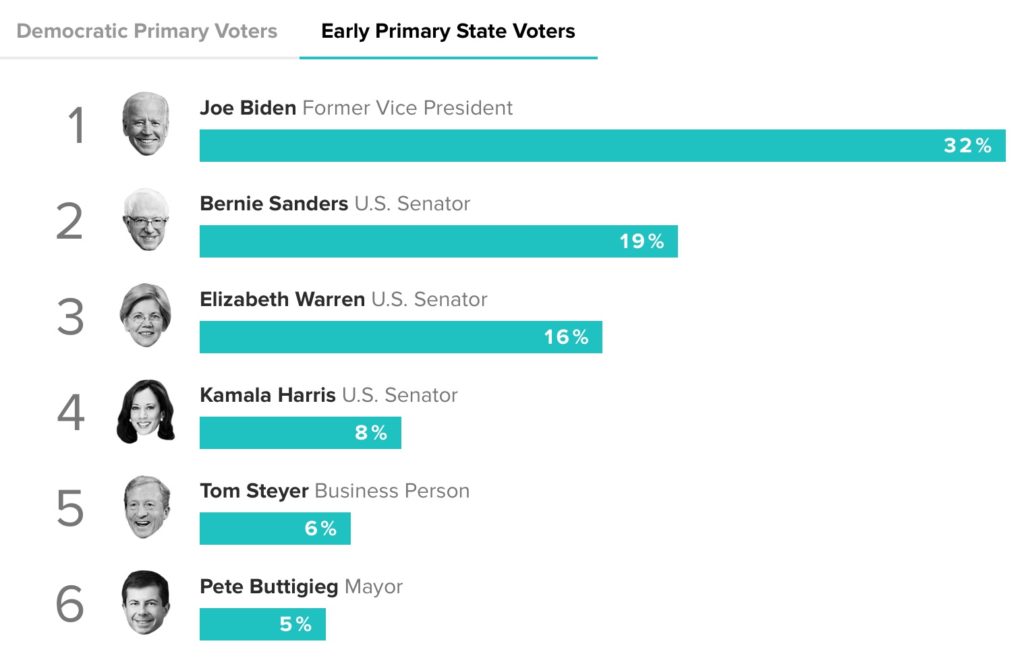 Harris has also dropped 2% in the Harvard-Harris national poll, 4% in Emerson's national poll, 4% in the Reuters/Ipsos national poll, 3% in the YouGov/Economist national poll, and 2% in a national poll conducted by HarrisX.
However, it's not all bad news for Harris. She did see a 2% increase in Suffolk's New Hampshire Democratic primary poll, but that small bounce is overshadowed by the 5% increase for Bernie Sanders and the 6% increase for Elizabeth Warren.
Where To Go From Here
Kamala Harris is in a tough spot. Almost all of the momentum her campaign built up following the first debate has vanished. She now sits clearly in fourth place, nearly six percentage points behind Elizabeth Warren on aggregate. According to Morning Consult, Harris isn't the top second choice of any candidate's supporters (though in previous weeks she was the top second choice among Warren supporters).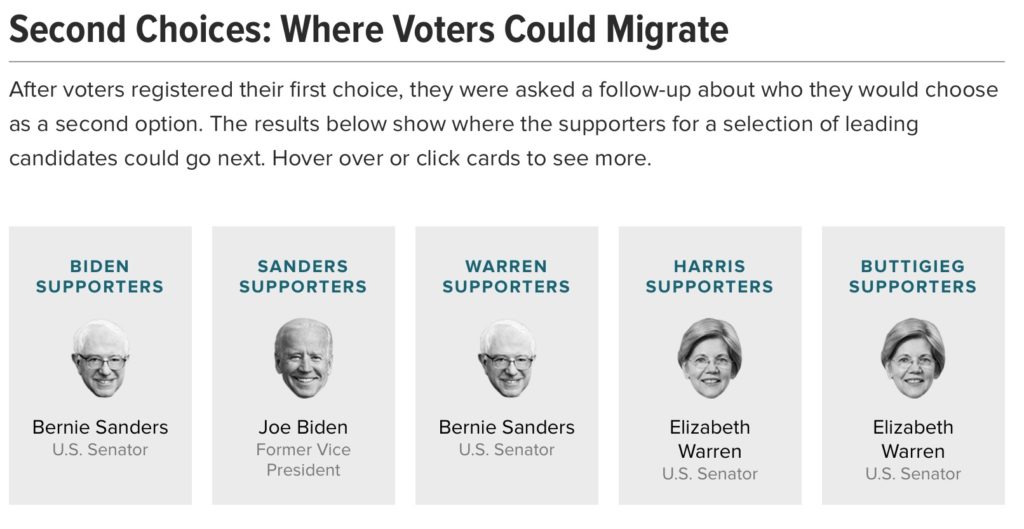 Her saving grace in 2020 could be California, the delegate-rich state where she currently serves as Senator. A convincing victory in California could catapult her to a plurality of delegates. But at this point, that scenario doesn't seem like.
Harris is in a three-way statistical tie for 2nd place in California with Warren and Sanders, though she's certainly within striking distance of frontrunner Joe Biden.
Unfortunately, a small victory in California won't really help Harris.
The Democratic Party allocates delegates proportionally to the amount of support candidates receive (so long as they receive at least 15% of the vote). If the California primary were tomorrow, Biden, Harris, Warren, and Sanders would all receive a roughly equal total number of delegates.
What the Harris campaign really needs right now is another "That little girl was me." moment. They'll have their opportunity at the Democratic debates in September.