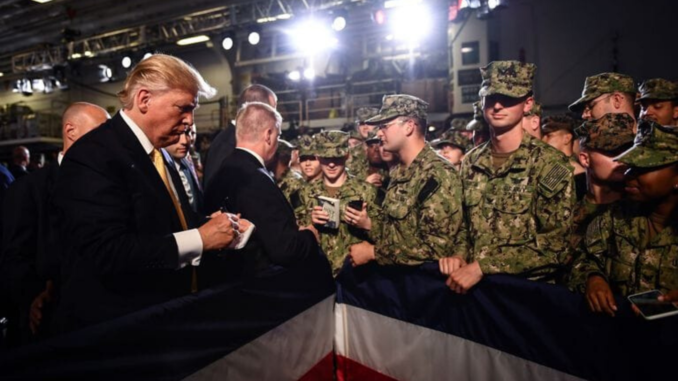 Although foreign policy hasn't been a major topic of discussion throughout the Democratic primary, most candidates agree that military spending needs to be curbed. Of the fifteen candidates who responded to 538's foreign policy survey only three — Beto O'Rourke, Steve Bullock, and John Delaney — said they didn't want to reduce overall defense spending.
However, campaign rhetoric doesn't always line up with voting records. When given the opportunity to vote against massive military budget increases, only one did consistently: Bernie Sanders.
Votes To Increase Donald Trump's Military Budget
Michael Bennet: 3 (2017, 2018, 2019)
Cory Booker: 3 (2017, 2018, 2019)
Amy Klobuchar: 3 (2017, 2018, 2019)
Beto O'Rourke: 3 (2017, 2018, 2019)
Elizabeth Warren: 2 (2017, 2018)
Kamala Harris: 1 (2018)
Bernie Sanders: 0
The United States currently spends more on defense than the next seven countries combined.
Do you think the United States should reduce defense spending? Leave a comment below!
---
Sources