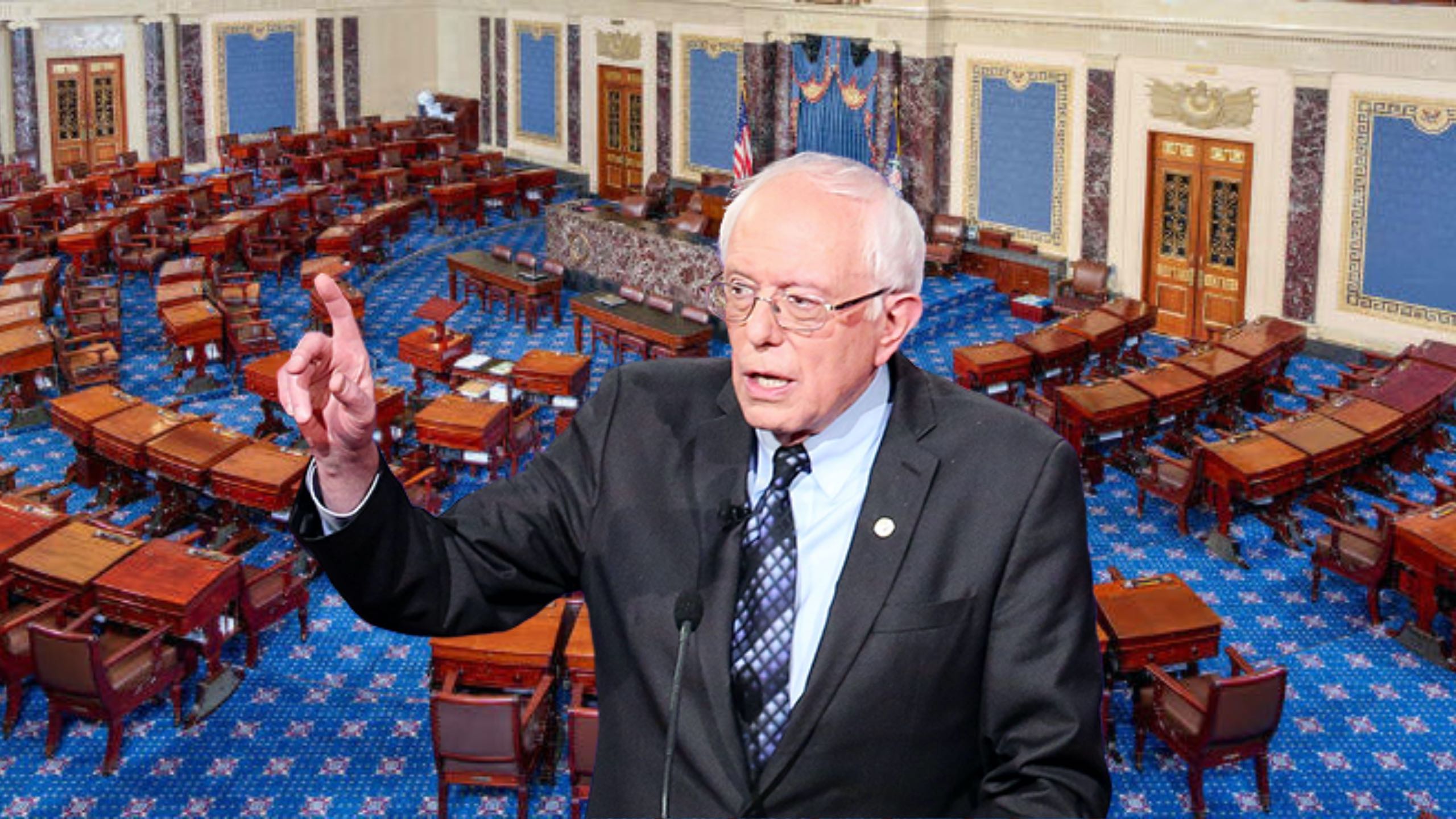 As stories about Russian interference dominated the airwaves in the months and years following the 2016 US elections, 2020 Presidential candidates are having their past votes related to Russia put under a microscope. Perhaps no politician has received more criticism than Senator Bernie Sanders, whose previous votes (or lack thereof) on Russia sanctions have received intense scrutiny. In this article, I'll breakdown the five key Russia sanctions votes Bernie Sanders has made since 2012.
2012 Magnitsky Act
Before I address how Bernie Sanders voted on the Magnitsky Act in 2012, I'd like to say a a little bit about how the Obama Administration viewed the Magnitsky Act.
The Magnitsky Act was introduced while the Obama Administration was attempting normalize trade relations with Russia. They were acting with urgency, as Russia was set to join World Trade Organization.
In 2011, Bill Browder, a hedge fund manager lobbying Congress to pass sanctions on Russia, said:
"The administration, starting with Hillary Clinton and then John Kerry, did everything they could do to stop the Magnitsky Act."
Eventually, the Obama Administration supported the Magnitsky Act because it was attached to a bill normalizing trade relations with Russia.
However, Bernie Sanders voted against the Magnitsky Act. It passed the Senate 92–4 and was signed into law by President Barack Obama.
So Why Did Bernie Vote Against The Magnitsky Act?
Unfortunately, we don't have a clear cut answer. However, the vote against normalizing trade relations with Russia is line with previous votes Sanders has cast. In 2000, he voted against Permanent Normal Trade Relations with China.
Did Other Senators Oppose The Magnitsky Act?
Yes, three other Democratic Senators voted against the Magnitsky Act: Sheldon Whitehouse, Jack Reed, and Carl Levin. Four other Senators did not cast a vote.
2015 Magnitsky Act
The Global Magnitsky Human Rights Accountability Act (S.284) was introduced in the Senate on January 28, 2015. The Senate, which included Bernie Sanders, passed S.284 with unanimous consent. The 2015 Magnitsky Act was viewed as more robust than the original Magnitsky Act.
2017 Russian Sanctions
The 2017 Russian sanctions were part of a bill that also included sanctions against North Korea and Iran. The primary focus of this bill were the sanctions that would be imposed on Russia, which, among other things, would invest in Russian energy pipelines, help the Syrian government acquire weapons, and target Russian individuals or groups engaging in cyber warfare against the United States.
Bernie Sanders had a good reason to oppose these sanctions. The sanctions against Iran threatened the Iran Deal, which the Trump administration was already trying to delegitimize.
In a 2017 press release, Bernie Sanders made it clear that he supported the sanctions against Russia, but ultimately voted against the bill because of the sanctions that would be imposed on Iran:
I believe that these new sanctions could endanger the very important nuclear agreement that was signed between the United States, its partners and Iran in 2015. That is not a risk worth taking, particularly at a time of heightened tension between Iran and Saudi Arabia and its allies.
This sanctions bill passed the House and Senate. They were signed into law by President Donald Trump on August 2, 2017.
About eight months later, Trump abandoned the Iran Deal. Now, tensions are rising with Iran as National Security Advisor John Bolton has ordered a carrier strike force and a bomber task force to the Middle East.
2019 Deripaska Sanctions
In 2019, the Senate pushed for a bill that would prevent the US Treasury Department from rolling back sanctions on three companies owned by Oleg Deripaska.
On January 15, 2019, the Senate voted 57–42 to advance a resolution that would block the Trump Administration from rolling back the sanctions. Bernie Sanders was one of the Senators who voted in favor of advancing the resolution.
The only Senator to miss the vote was Kirsten Gillibrand, who was launching her 2020 Presidential campaign. Surprisingly (or maybe not so surprisingly), she hasn't received nearly the same amount of criticism as Senator Sanders has for missing a Russia sanctions vote.
The resolution died the following day. The Senate needed 60 votes to advance the legislation further, but once again, only received 57. Bernie Sanders received plenty of scrutiny for being the sole Senator to miss this vote, even though his Yea wouldn't have changed the final outcome.
So Why Did Bernie Sanders Miss The Vote?
Bernie Sanders missed the vote on Deripaska sanctions because he was meeting with about two dozen female staffers who worked on his 2016 campaign. The purpose of the meeting was to hear their experiences and work to implement stricter protocols ahead of his 2020 run.
On May 6, 2019, Bernie Sanders announced that his campaign has implemented the "gold standard" of sexual misconduct policies and protocols. Similar protocols were in place during Sanders's 2018 Senate run.
Do you think Bernie Sanders has received an appropriate amount of criticism for his Russia sanctions votes? Leave a comment down below and let me know!