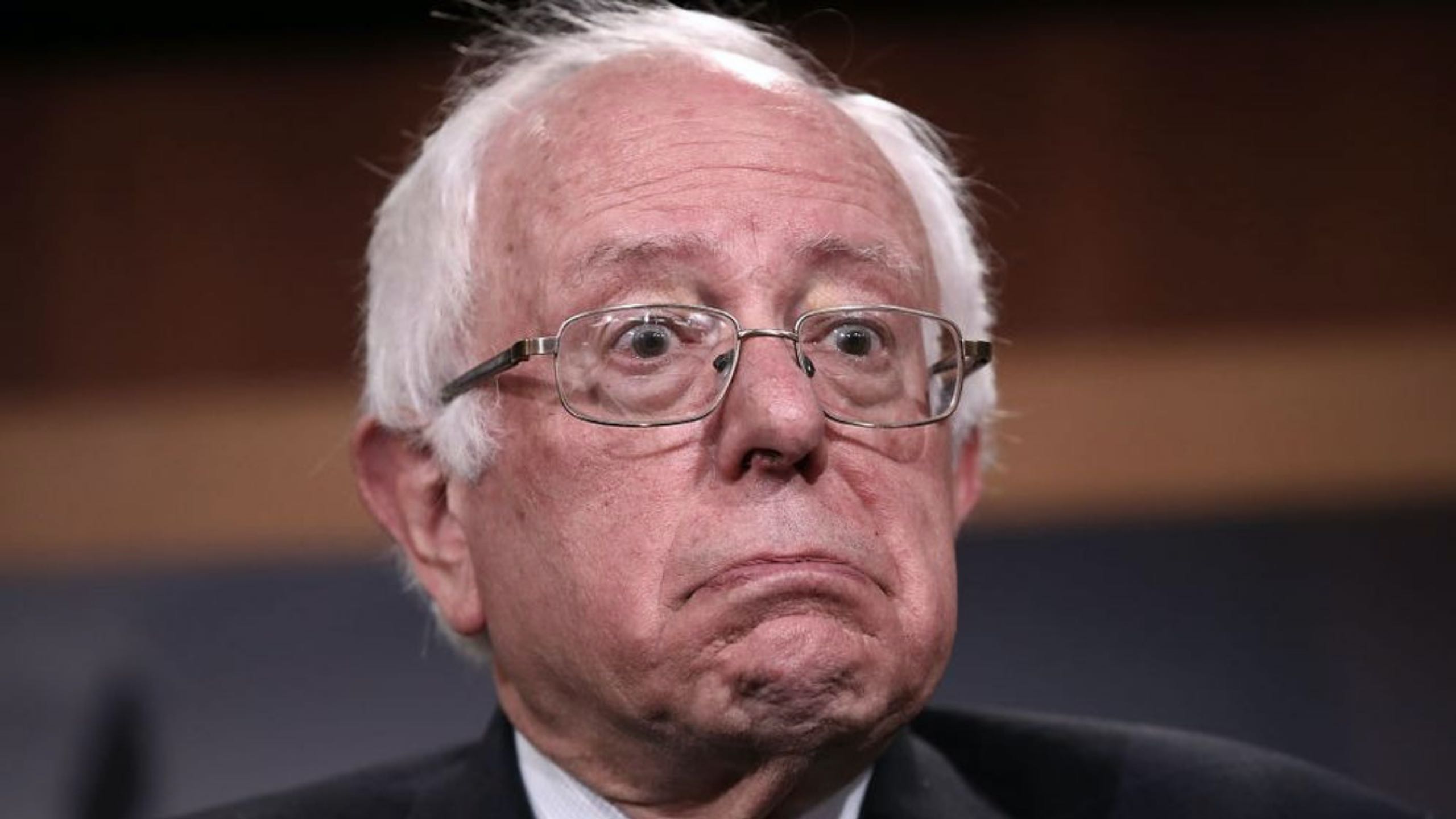 MSNBC's recent programming featured two pretty blatant errors that have yet to be corrected. In both instances, the errors shortchanged Bernie Sanders while boosting more moderate Democratic Presidential candidates.
The first error was caught by @Spittingback on Twitter. MSNBC ran a segment on support candidates were receiving from non-white voters in a Monmouth University primary poll. There was only one problem — MSNBC added 3% to Biden's total, making it look like he had the most support from non-white voters in the poll.
Hey @MSNBC @SRuhle @AliVelshi @VelshiRuhle – what's going on with this graphic? Did you just decide to give @JoeBiden an extra 3 points in the poll?#ManufacturingConsent #Bernie2020 #BernieBlackout pic.twitter.com/XKin3Iedm6

— Ԍεοϝϝ 🌹 Squadinista (@SpittingBack) April 29, 2019
However, when you look at the crosstabs of the Monmouth University poll, you can clearly see that Senator Bernie Sanders had the most support from non-white voters.
While the first error could be written off as an innocent mistake (Biden polled at 28% among voters with no college degree), the second error was deliberately misleading.
Rachel Maddow did a segment breaking down the gender of donors to Democratic primary contenders. Based on the graphic presented by Maddow and MSNBC, you'd get the impression that Senators Kirsten Gillibrand and Kamala Harris are doing best with female donors, while Senator Bernie Sanders and Mayor Pete Buttigieg are struggling.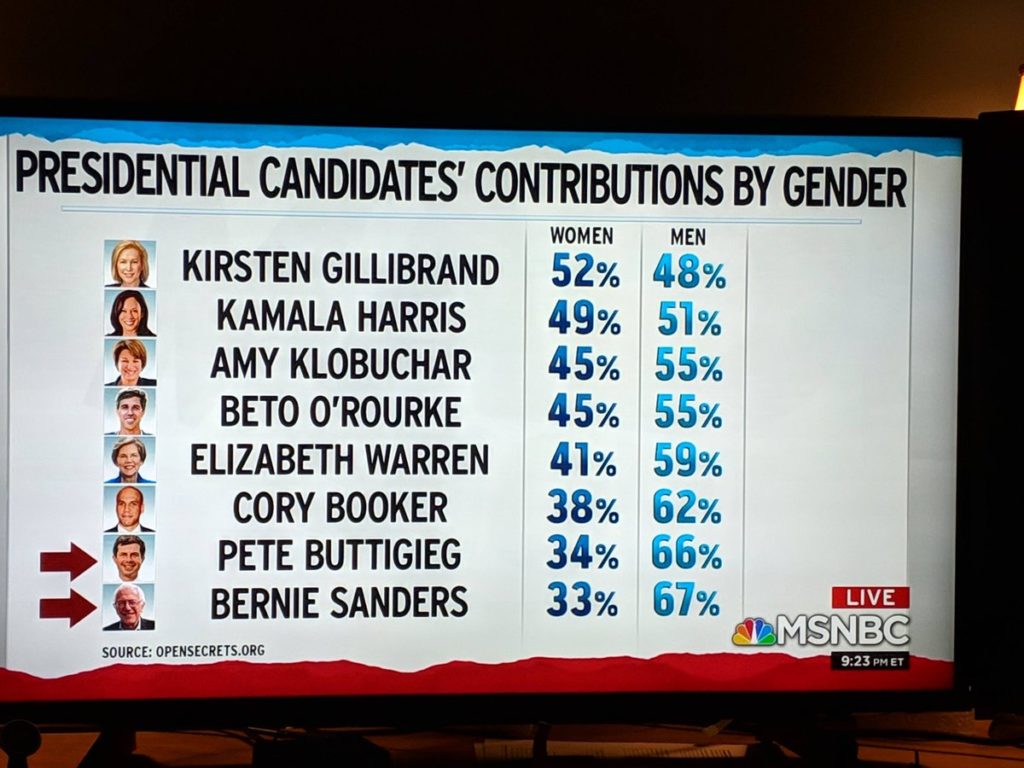 There's only one problem — these numbers were taken from an OpenSecrets report which focused exclusively on large donations. The second paragraph of the report includes a pretty important detail that MSNBC viewers may not be aware of:
"Itemized contributions are generally contributions over $200 as reported to the FEC, which gives us gender data only for large donations. Hence, we isolated contributions of over $200 for this analysis."
This is incredibly problematic, especially when you're trying to analyze the donations received by candidates like Bernie Sanders, who primarily raises money from small donors. Sanders's average donation from the first quarter was only $20.
Arianna Jones, the Communications Director for the Bernie Sanders campaign, was quick to respond:
Out of 525,000 people who contributed to @BernieSanders campaign in the first quarter, 46% were women. In fact, it is virtually certain that more women have donated to our campaign than any other. https://t.co/5NKiQ4gYL0

— arianna jones (@ariannaijones) April 30, 2019
As Jones points out, there's a very good chance Bernie Sanders is doing better with female donors than any other candidate running in 2020.
To the best of my knowledge at the time of publishing this article, MSNBC hasn't corrected these errors.