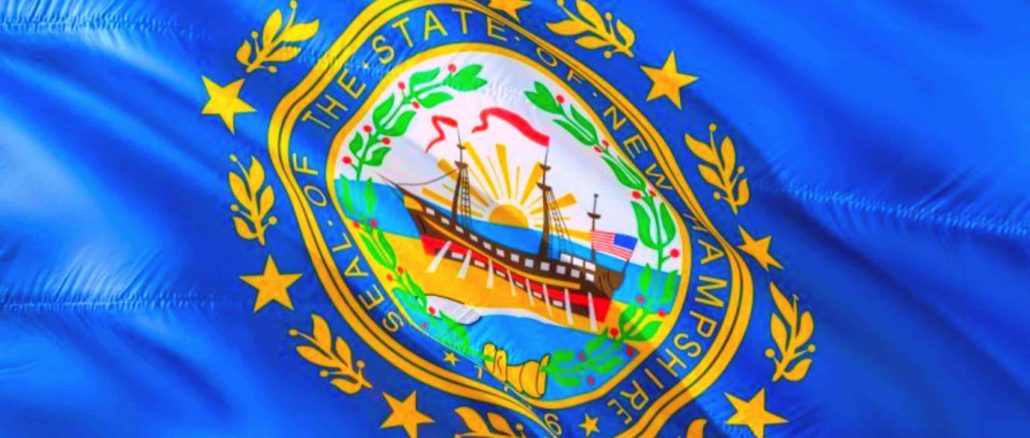 The New Hampshire Democratic Primary will take place on February 11, 2020. The state's 24 pledged delegates will be allocated proportionally to candidates who receive at least 15% of the vote. New Hampshire also has nine superdelegates, who will be able to cast a vote during the second round of voting at the Democratic National Convention.
New Hampshire is a semi-closed primary, meaning registered Democrats and voters unaffiliated with a political party can vote.
Here are the latest polls out of New Hampshire. The aggregate percentages are an average of every poll conducted over the past 31 days. Every pollster is included in this table. Click the link next to each poll to view the full results.
Analysis Of The Polls
On aggregate, Joe Biden holds a narrow lead over Bernie Sanders and Elizabeth Warren. However, Biden's aggregate lead is in jeopardy.
The most recent poll out of New Hampshire shows Bernie Sanders with a solid 6% lead. Biden's numbers in New Hampshire have been trending down since mid-July.
With such a close race among the top three candidates, the eventual winner of the Granite State probably won't net a significant number of delegates, especially if three candidates reach the 15% threshold.
If the primary were tomorrow, Biden, Sanders, and Warren would all win approximately 8 delegates. However, the winner of the primary will benefit from more than a week's worth of positive press heading into the Nevada caucus.
New Hampshire Democratic Primary History
In 2016, Bernie Sanders won the New Hampshire Democratic primary with 60.4% of the vote. Polls leading up the the primary showed Sanders with a 54.5 – 41.2 lead over Hillary Clinton. The CNN/WMUR poll was the most accurate poll released the week of the primary, showing Sanders with a 61 – 35 lead over Clinton.
Despite this lopsided victory, Sanders only received the support of one New Hampshire superdelegate: Martha Fuller Clark. Raymond Buckley remained neutral. All other superdelegates from New Hampshire endorsed Hillary Clinton.
The last Democratic to win the Party's nomination after winning the New Hampshire primary was John Kerry in 2004. The last Democratic to win the New Hampshire primary, the Party's nomination, and the Presidential General Election was Bill Clinton in 1992.
Who do you think will win the New Hampshire Democratic primary in 2020? Leave a comment below!