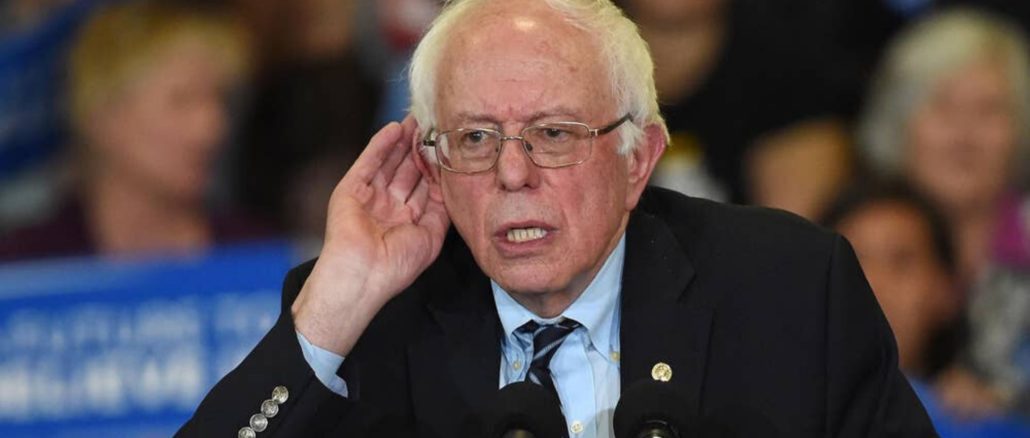 Vince Olson, the Chair of Kane County Democratic Party in Utah, is under fire for posting a series of expletive-filled tweets directed at Bernie Sanders. Olson has since locked his Twitter account, making it difficult to see if he has posted any other derogatory comments about Sanders.
The first tweet is dated on May 15, 2018. Olson said, "Seriously . Bernie Sanders can fuck off ." Around this time, Sanders had reintroduced the Workplace Democracy Act, a bill that would make it easier for workers to join a union, outlaw union-busting tactics, and abolish right-to-work laws.

On February 19, 2019, Sanders announced he was running for President again. A week later, Olson said that he wouldn't vote for Sanders if he's the nominee. Sanders was the first Democrat to sign Indivisible's unity pledge, promising to rally behind whoever won the Democratic nomination.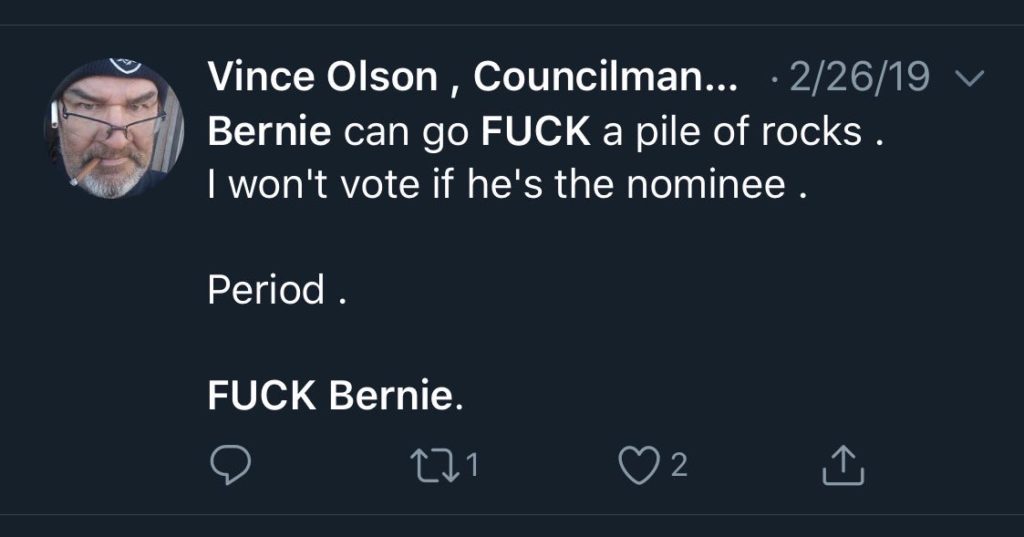 On various other occasions, Olson has simply stated, "Fuck Bernie Sanders" and "Bernie Sanders can FUCK OFF."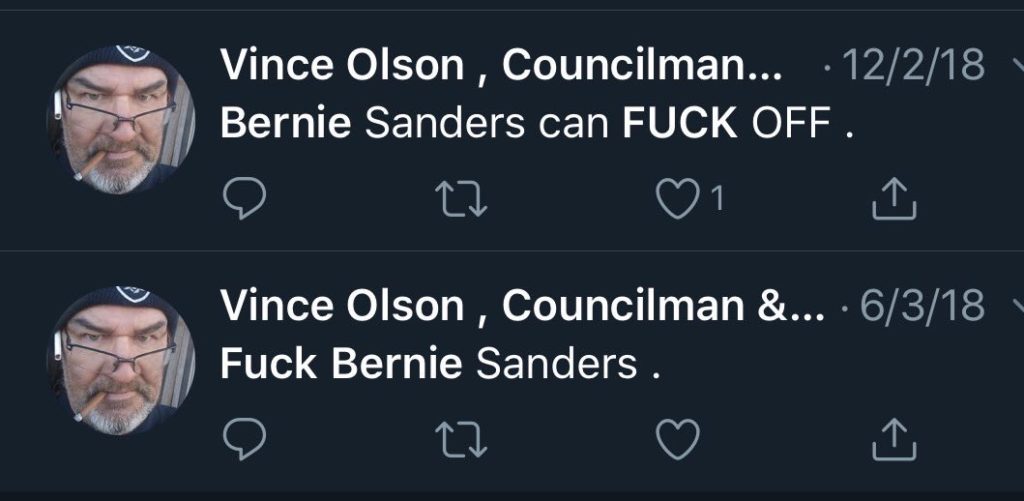 Olson is still listed Kane County Party Chairman on the official website of the Utah Democratic Party.
Olson has not returned a request for comment.